As the manufacturer of 3D Pop Up Cards since 2009, we have already managed a large number of projects.
You have found us, congratulations! You now have a real producer for the extraordinary corporate card at your side.
                                                     Your advantages:

✔♥ Professional designs of a Pop Up card with 3D effects, which reproduces your corporate image as a 3D pop up image.
-->Because this pop up corporate card will give your corporate image competitive advantage and is what will be left with customers / partners at the end of the day.
✔♥ Reasonable price for corporate customers, no extra charge possible for logo and custom printed text.
✔♥ All from one source!
-->From the ideas to the finished design of your desired motif.
✔♥ Wood-free paper
-->High quality paper made of wood-free paper, so that the deforestation of tropical forests / mangrove forests can be avoided.
✔♥ Independence from supply chains, flexibility of operation.
-->because we are for you directly as a manufacturer.
If we have convinced you, then send us your non-binding inquiry right away to [email protected] or call us on 0209 177 44190 and we will answer you immediately.
We can design the LIN POP UP cards for you as your company card as follows:
We can design the LIN POP UP cards for you as company cards as follows:
1. the motif is already available:
✔ Have logo and company address designed on the cards.
✔ Have individual texts printed on the card.
Example: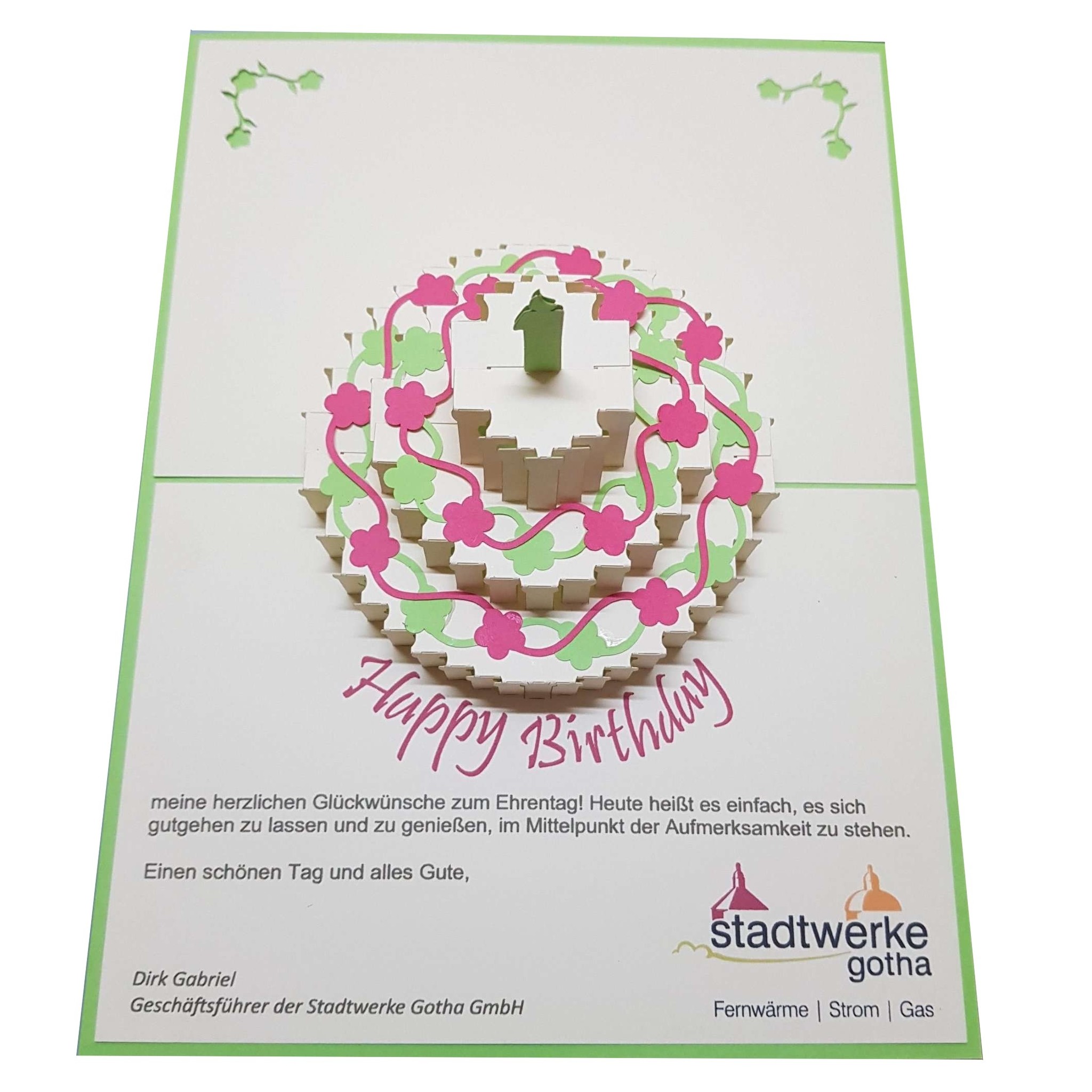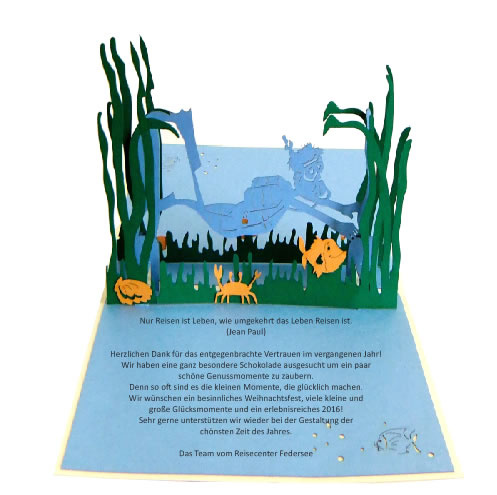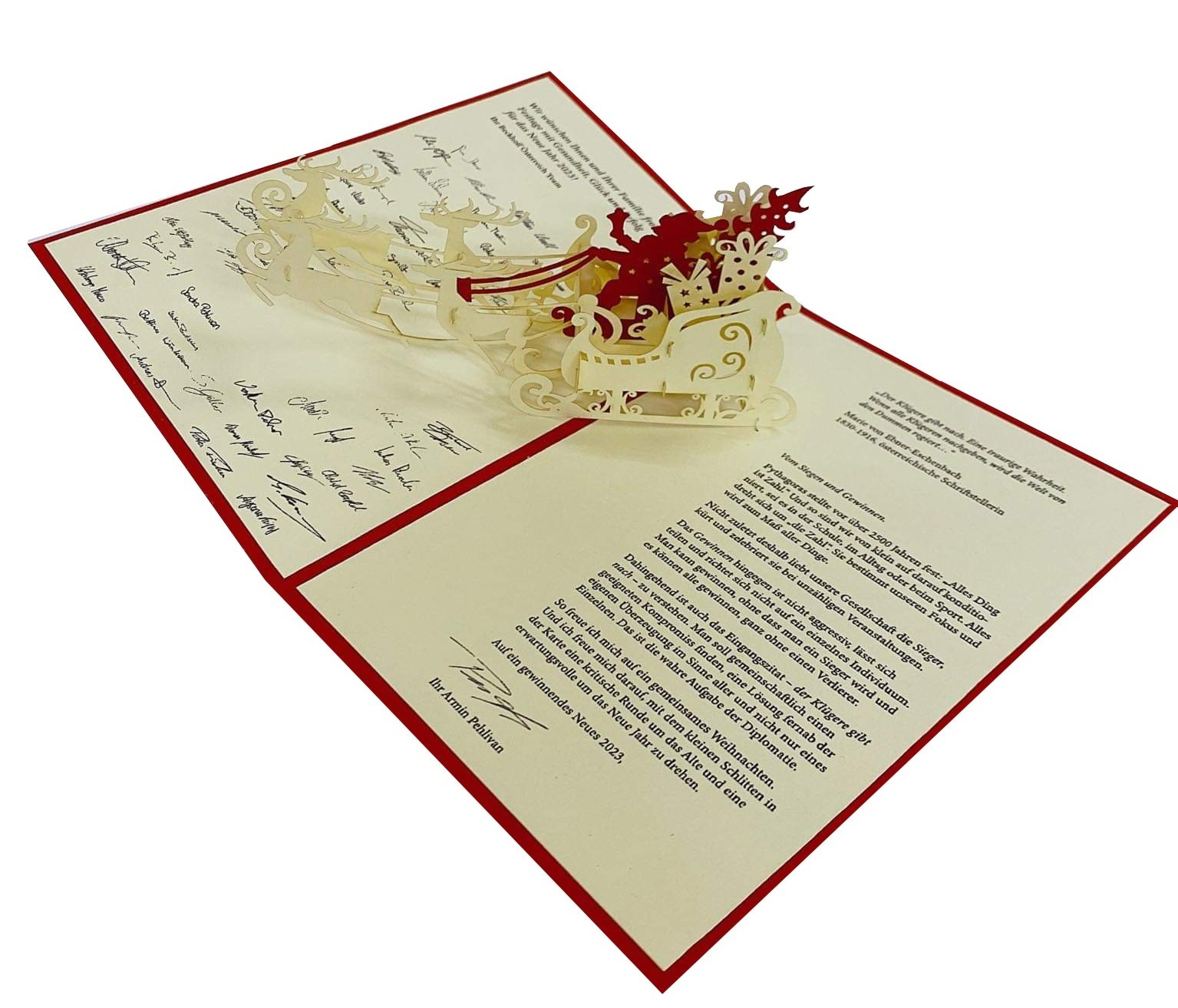 2. design your own motif
✔ Send us your requests by e-mail to [email protected].
✔ You will receive an offer
✔ After your order approval, a sample card will be created based on your wishes / requirements.
✔ The further optimizations are carried out on the basis of this sample card.
✔ After your approval the cards will be produced for you.
Example: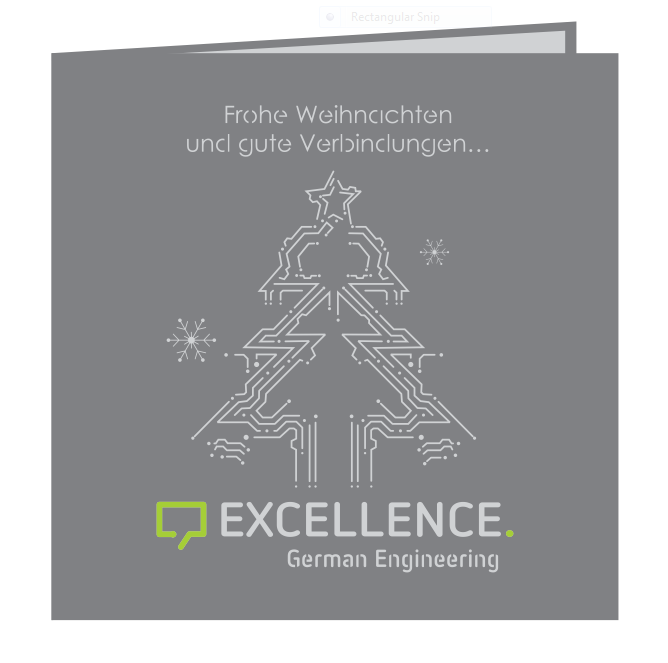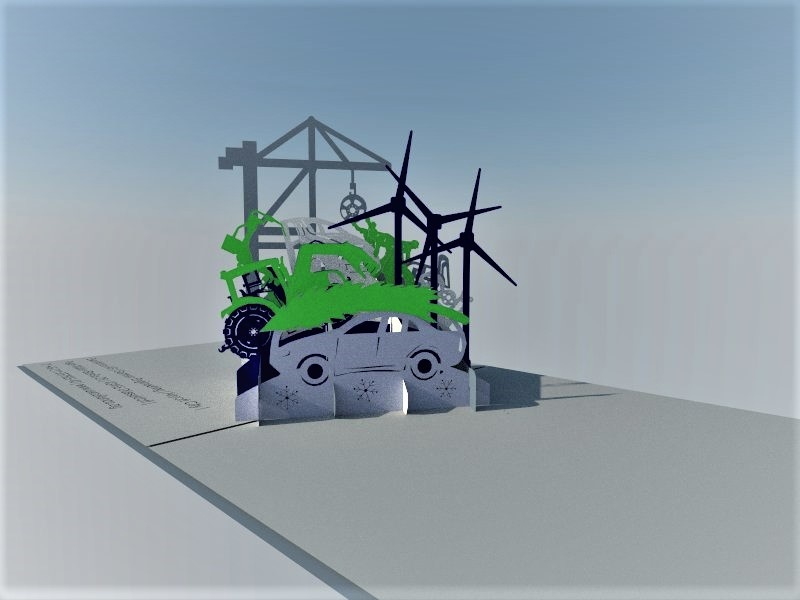 We have selected the following motifs, which are suitable for the business customers as corporate cards for birthday, congratulations, Christmas cards ...: